Manage your inspection within one system.
ACE Inspection™ is the engine of your inspection team. Stay on top of your inspection requests by tracking the assignees, priority and status of every request. Create custom fields to collect information within a request, filter your requests, generate reports and send notifications to assigned users. Impress your inspector while ACE Inspection™ does the hard work of keeping things organized.
Track and Manage Requests
Never Fall Behind.
ACE Inspection™ allows users to input inspection requests into an inspection – neatly organized on your request list. With request management, ACE Inspection™ makes sure you have all the information you need to please your inspector at every turn – instantly. Stay organized, prioritized, and never fall behind on your inspection requests.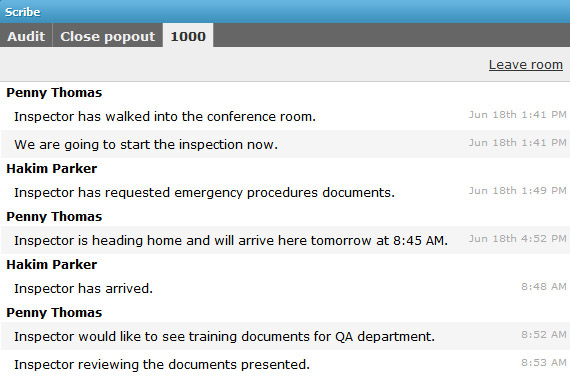 Scribe Notes
Log inspection notes – Real-time!
With the ACE Inspection™ scribe functionality, it's easier than ever to deliver inspection updates to your team. Inspection teams can view and act on important scribe information while working on requests – without leaving ACE Inspection™.
Chatrooms and Private Chat
Group Chat and IM for teams.
Chatting functionality within ACE Inspection™ allows users to chat with each other in real time. Catch up on things you missed while you were away or logged off and pick up right where you left off. ACE Inspection™ saves your conversations so you will never forget who said what and when. Seamlessly transfer files, view your chat history, and change your chat status and much more!